As we all know, Jesus did some amazing things, both in His life and through His death and resurrection. One of those things was to reintroduce a reality that mankind had long forgotten; he did that by using one particular word, and with that word Jesus changed everything.
No, it's not the word 'forgiveness' or even the word 'grace', it's the word Father – 'Abba', 'Daddy'. It may not sound like much of a revolution-starting word, but that word 'Father' assaulted every religious belief in existence, both outside and inside Israel. By using it Jesus proclaimed the end of religion, the restoration of relationship, and shifted forever the way people could view and relate to their creator. In fact, the Jews were so upset by Jesus using that word to describe God, and His relationship with God, that they sought to kill Him (John 5:18).
That word is at the heart of the Good News. You see, the Good News we preach isn't just about forgiveness and becoming clean enough to go to heaven one day. It's good because it reveals the reason man wascreated. He was created from love, for relationship. In other words – mankind was created to be loved, with 100% pure, untainted, undiluted love and goodness.
The love that a parent has for their child is something that is automatically unforced and pure, and by Jesus calling God 'Father', He was saying, "This is what God's love is; it is pure, undiluted and unforced toward you."
Luke 16:16 tells us that until John came the law and the prophets were preached. Those two things set in place the way that people could relate to God. Then Jesus came and said that it's time to relate to God differently, in the way that He originally intended. The law and the prophets could not reveal the Father, but Jesus could, and did. In fact, He said, "If you have seen me you have seen the Father" (John 14:9). Why couldn't the law and prophets reveal Him as Father? Because it takes the existence of a son or a daughter to reveal a father; without that all you have is the theory of what a father should potentially be like.
God Has No Ulterior Motives
Another reason the Good News is actually good news is because God has no ulterior motives, no hidden agendas. He plainly states who He is and what He's about – reconciling mankind back to Himself through His love. God is love. Love is not just something that He does, it's who He is! He doesn't love us because He wants something from us. He is not looking for servants; His love and acceptance is not based on how well we perform or obey Him. He is looking for someone to lavish His love on. As His sons and daughters we will do good works, and we will cooperate with His heart, desires and intentions, but those are the result of knowing His love, not the means of gaining it!
He's A Good Dad
Many of us have had earthly fathers who were absent, either physically or emotionally, who abused us, or maybe demanded perfection of us. Earthly fathers have let so many of us down, but we cannot afford to judge God by what our experiences with our human fathers were like. I used to judge God in that way, and because of my relationship with my Dad I didn't want to know God as Father. In my mind fathers weren't nice; they abused their children. Thankfully those hurts have been healed, and I've been set free from the lies I believed about both myself and God, and now my relationship with Abba, Daddy God, is absolutely precious to me!


Experience His Love
Not only does Daddy God want to lavish His love on us, He wants the experiential knowledge of His love and care to be the very foundation of our lives, and for everything we do to be as a result of knowing that. "…you, being rooted and established in love, may have power, together with all the Lord's holy people, to grasp how wide and long and high and deep is the love of Christ, and to know this love that surpasses knowledge – that you may be filled with the fullness of God" (Eph 3:17-19 NIV).
Wow, the more we know His love the more we can walk in power and display the fullness of God within our life!
"…and we have known and believed the love that God has for us. God is love and he that dwells in love dwells in God, and God in him" (1 John 4:16 KJV).
In that verse in 1 John we're told that if we dwell in love, we dwell in God. That word dwell means – to stay, in a given place, state, relation or expectancy, to live, make our home in, be relaxed in, be comfortable in, find an expression of ourselves in.
Wow! Have another look at the meaning of that word dwell. Let's look at what it means for you personally. Are you totally relaxed in, at home, and comfortable in His love? Have you found the true expression of who you are? It's only in His love that you can do that.
You will never find the true expression of who you are unless you find it in His love. His love is what releases us to be truly us – no masks, no pretending and no shame. God is love – love demonstrated, love spoken…what a glorious life of ever increasing freedom, deepening relationship, and ever deepening wonder and discovery we have been grafted into!
You are a son or daughter of your heavenly Father, the one who is love and who is good through and through. There are no hidden agendas in His love. You now live under a new and everlasting covenant based on Daddy's loving nature and character, and the promise that He will never stop loving you or doing good to you.
You are His special treasure, not because of who you are but because of who He is. His love cuts away all thoughts of relationship with Him being based on performance, and makes you realize that your acceptance is based on His love alone, not how well you perform or even obey!
You are loved with an everlasting 100% pure, unfailing love! Revel in your heavenly Father's love; soak it up! You are not being greedy or immature by reveling in that love. In fact, really coming to know His love is a part of maturing in your faith and trust. Enjoy that love; go on, really enjoy it. There are no catches here, no tricks, just pure undefiled love and your heavenly Father wants you to be set free by it, make your home in it, to be comfortable in it, and to find the full expression of who you are in it.
Discover more – The Bible is full of verses that talk about the Father and your relationship with Him. Here's some to meditate on that will help you understand this glorious relationship you have with your loving heavenly Father – Psa 139; Jer 32:40; John 10:30; John 14:6,10; Rom 8:38,39; 1 Cor 8:6; Eph 3:17; 1 John 4:16.

BIO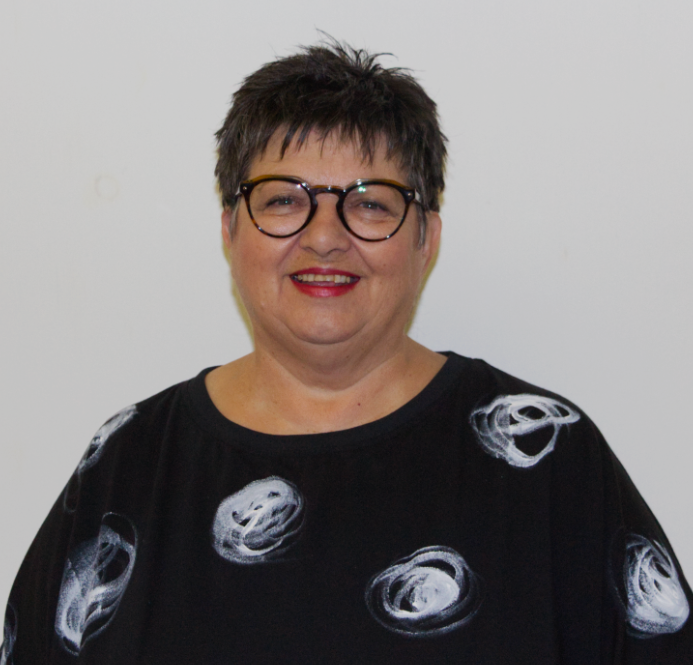 Lyn's ministry carries a very strong prophetic mantle. She ministers primarily in the prophetic and teaching, calling and enabling people to step into their destiny. Her prophetic gifting is also expressed through her art, and writing. She has written several books covering a variety of subject matter – prophecy and revelation, creativity, dance, prayer and prophetic allegories.
Lyn and her husband Rob have now been part of the Living Waters family for just under 2 years. And we are privileged to have them among our church family.