"Anyone who has more input from the media than the Word of God – their discouragement is self-imposed" – Bill Johnson
In the season of time that we find ourselves in this quote from Bill Johnson is becoming more and more relevant. Daily I have the choice as to where I am getting my information from. The information coming through my computer and phone, through shared messages and clips and quotes, seems endless. And so much of it is conflicting! Where is the truth and where is it to be found?
I've realised I must get back to the Word of God, I must listen to the heavenly media reports and trust in what God is saying and HAS said.
Recently looking again at Jeremiah I was startled to realize something new – He prophesied over himself. You know it's been there all along, but I'd never really stopped and considered that.
Jeremiah didn't have another prophet come and speak his revelation to him; He didn't have an angel, or God, write it on a wall, or have an encounter up in clouds with thunder! God spoke to him, by himself – period.
"The Lord said to me..."
Jeremiah then had to trust what he had heard for himself, about himself! He would then base his actions on what he had heard for himself.
I had another look at what he prophesied over himself:
Jer. 1:5 I knew and approved of you.
I separated and set you apart.
I anointed you.
I have put My words in your mouth.
Jer. 1:10 I have appointed you to the oversight of the nation and the kingdoms, to root out, to pull down, to destroy and overthrow, to build and to plant.
As I re-read this from the viewpoint of a man saying this over himself it really raised some questions for me. If someone else prophesied this over me, it would be one thing, but me prophesying it over myself ????
Question 1 The first question I asked myself was this – if I received this word from God
would I dismiss it immediately because I thought I was just thinking too highly of myself?
Do I have the potential to dismiss what God is saying to me because the word seems too BIG to fit me?
In verse 17 Jeremiah spoke to himself to Arise! He told himself, believing it was God, to not be dismayed or fearful of their faces, and he even gave himself a warning that if he did get fearful he would be overcome. In verse 19 He states that people and things would come against him, but God would be with him and would deliver him.
Question 2 The second question I asked myself was – am I really encouraging myself in the Lord?
We see David doing this regularly in Psalms! Am I obeying my own instruction? Can I give myself a warning, or conditions, from God, or do I dismiss it, thinking I'm "just imagining" it?
He prophesied over himself that he was known before birth, ordained and called and set aside to oversee nations and kingdoms. He told himself to arise, to not be afraid, and prophesied that he would be strong and that God would be with him.
He trusted that HE had heard the voice of God FOR HIMSELF!!
Question 3 Am I trusting that I'm hearing God's voice?
Question 4 If I really believed that, what would I be doing right now?
There are many, many distractions all around me, and yet I have a race to run. I have a city to see saved, a building to build. I want to remain faithful to what God has said, and to what He is saying to me. Keeping focused, and listening to the Holy Spirit's direction, is so critical for me in these days.

Now to Him Who is able to (carry out His purpose) do superabundantly more than all we dare ask or think (infinitely beyond our greatest prayers, hopes or dreams), according to His power that is at work within us, to Him be glory in the church and in Christ Jesus to all generations, forever and ever. Amen. (Eph.3:20-21 AMP.)
BIO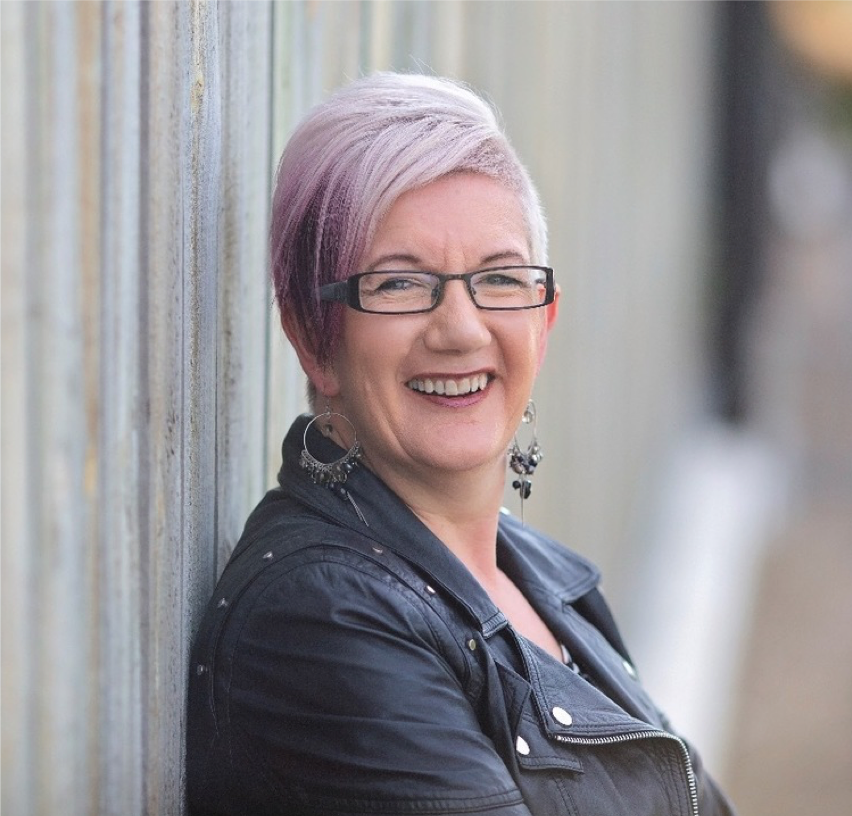 "Janet Chambers is the founder of the New Zealand Prophetic Roundtable. She leads with a great deal of humility and maturity and her prophetic revelation is deep and rich. Janet has trained people all over the world in their prophetic gifts.
Janet and her husband, Wesley, have been the senior leaders of Living Waters Christian Centre, Christchurch, New Zealand for 26 years and have served on the executive board for New Life Churches International for over 7 years. She is now raising the level of the prophetic in New Zealand by gathering mature, seasoned prophets together to discern the corporate word of the Lord. You will be impacted and changed by the revelation the Lord shares with her." – Stacey Campbell