They are our future...today!
Living Waters Kids exists to help children to discover Jesus through encounters with His presence and hearing His Word, producing a desire to follow Him all of their days! It seeks to create community for families to belong to where kids have fun and parents are resourced and empowered to raise their children in the Kingdom of God.
Our ministry has 3 departments covering ages from 6 months to Year 9.
Juniors is our pre-school department for ages 6 months to 4 years old and meets in the under 5's room in the small tent.
Primary is our school age department for kids in school Year 1 to Year 6 and meets in the small tent.
Surge is our pre-teen department for Year 7 to Year 9 and meets in the Cafe/Lounge.
We run a program for all three departments on a Sunday morning during our time together. We break for the middle and last weekend of each 2 week school holiday break and for 6 weeks over summer. We provide morning tea and activity packs for the children at these gatherings.
Check out the 3 departments below...
For November and December our theme is...SHOUT OUT - Let 'em know you're thankful!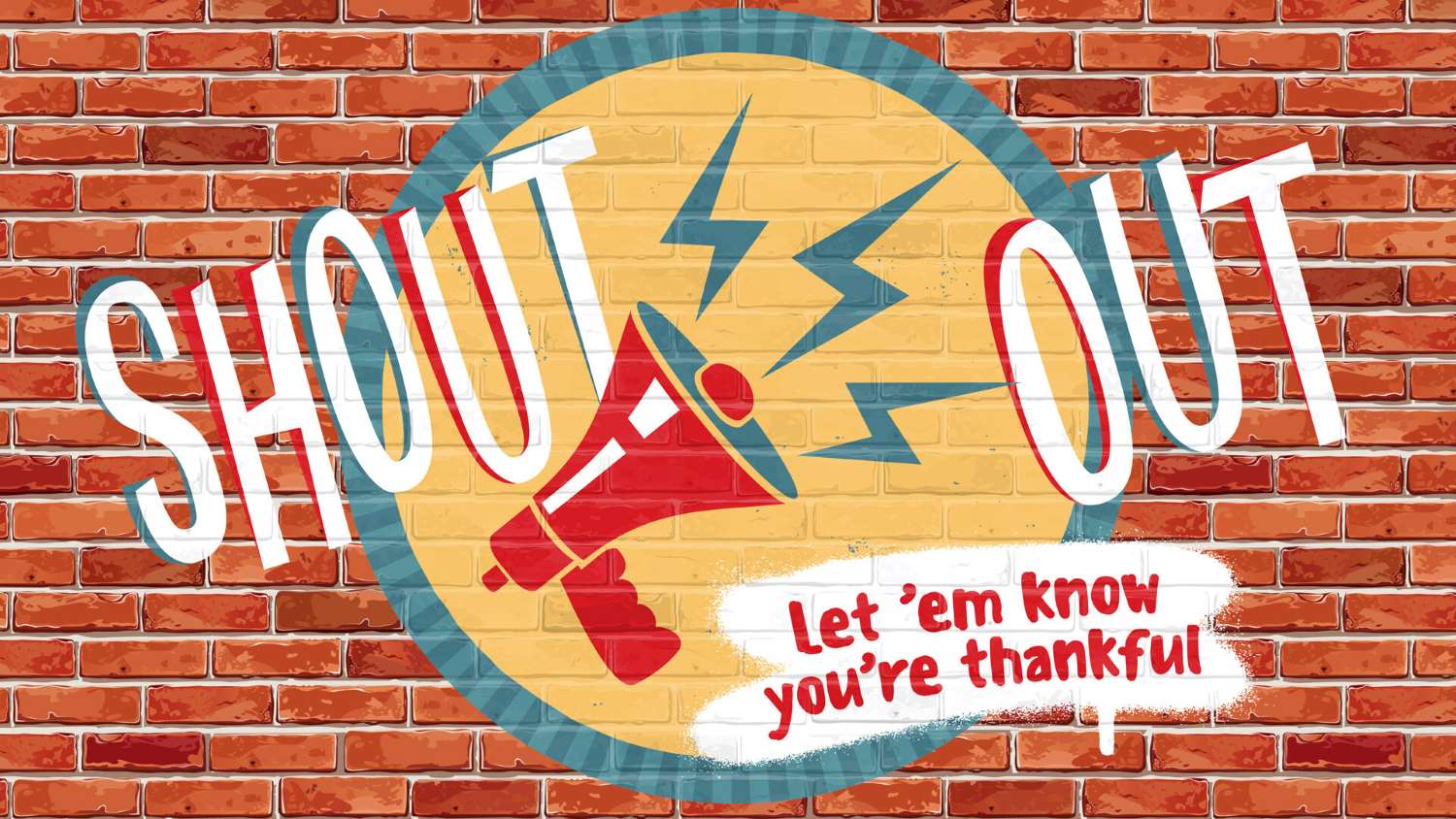 Gratitude sometimes feels like a lost art. Yet gratitude is an idea close to God's heart. Think about all of the Bible stories where people give thanks to each other, celebrate God with feasts and festivals—not to mention the Psalms filled songs of praise. As we head towards Christmas just take a moment to consider everything God has done for you: the world He made, the promises He's kept, the new life He offers through Jesus. When we remember all of that, we can always be thankful.

Children are uniquely close to God's heart as represented in Scripture and for every child we welcome into our care we welcome Jesus (Matthew 18:5). This is a great organisation to a part of if you love fun, want to grow in your Bible knowledge, and be a part of an amazing joyful team!
If you'd like to be involved as a leader
Please contact our Children's Pastor Jacqui Wilson on 021 031 5129 or children@lwcc.org.nz.


Our kids are precious and we have some requirements for screening our volunteers that keeps both our kids and our leaders safe. All volunteers are required to have a police check and provide character references.